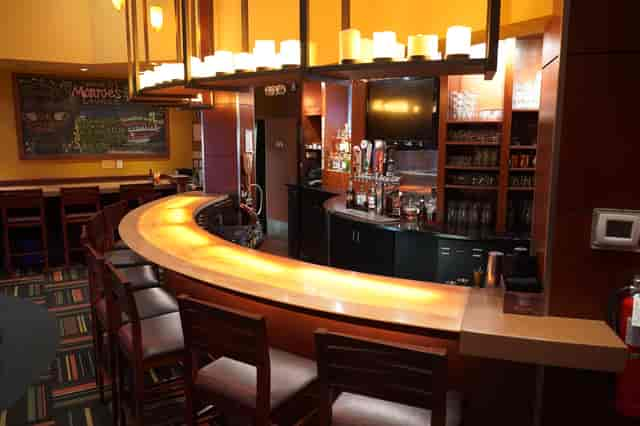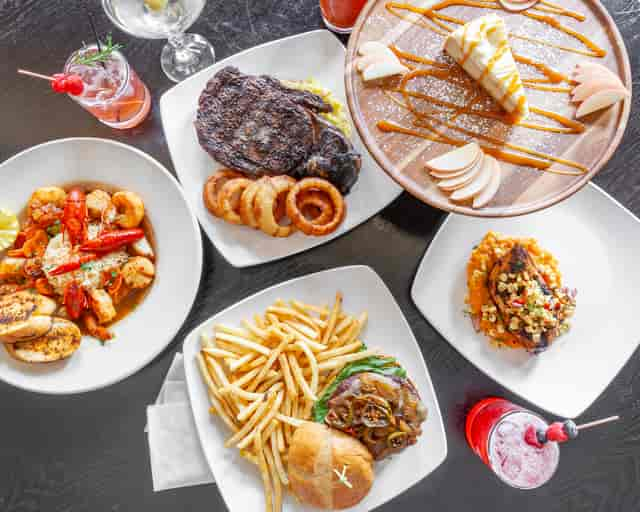 Menu
Become a VIP
Receive updates on special events, new menu items, menu reviews, and more!
Menu
Burgers & Sandwiches
Choice of sidewinder or shoestring fries or side salad. 
Onion rings or Caesar salad – add $2.00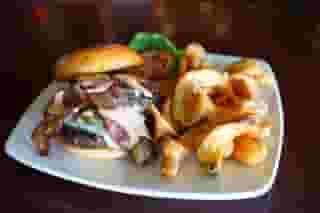 Build Your Burger
$12Choose your patty: Beef, Chicken (grilled or fried), Elk, or Beyond Burger (V). 
Choose your toppings at $.50/item or $1 for bacon. 
Then, choose your dressing: BBQ sauce, ranch, chipotle ranch, or honey mustard.Pepper jack cheese +$0.50Colby jack cheese +$0.50Swiss cheese +$0.50American cheese +$0.50Bacon +$1Sautéed mushrooms +$0.50Caramelized onions +$0.50Fried Egg +$0.50Jalapenos +$0.50Gluten Free Bun +$2
*Cooked to order and may contain raw or undercooked ingredients.

Consuming raw or undercooked beef, pork, egg, or seafood may increase the risk of foodborne illness.